New and inventive ingredients take legendary favorites like burritos and put a new spin on flavor delivery, delighting customers and building a solid brand
For today's diners, especially the coveted millennial sector, authenticity is everything. They want colorful, Instagrammable food that tastes amazing and has unique, identifiable ingredients. They get all that and more at every Mucho Burrito Mexican cuisine franchise, which has ruled the Canadian marketplace for more than a decade with authentic, flavorful Mexican-inspired cuisine.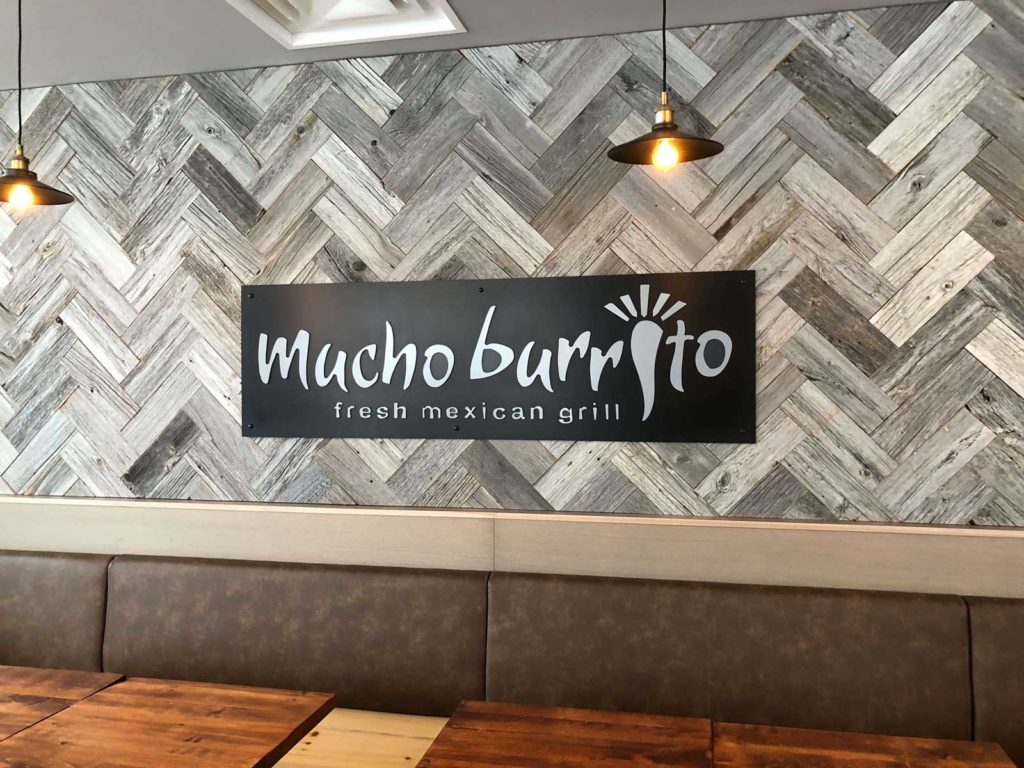 "The Mexican food sector is in the United States is hyper-competitive, and Mucho Burrito is poised to come in with a splash," says Ray Zandi, Vice President of Franchise Development. "Why? It's simple. The food. It's amazing, and it's not just another version of the same burrito/taco/enchilada menu lineup. Time and attention has been spent to build a Mexican-inspired menu, which means reinventing the traditional foods in bold and exciting ways."
Meet consumer demand, grow a strong business
Every Mucho Burrito Mexican food franchise offers up a dynamic and evolving menu of items that are chef-created and inspired by authentic Mexican foods and flavors. Burritos and other items are made to order from a unique mix of in-store prepared ingredients, allowing guests to become part of the process, while seasonal entries get a lot of attention and allow regular visitors to mix it up when they want something different.
"It's so far removed from the racks of wrapped items under heat lamps," Zandi says. "Consumers, especially millennials, have rejected the idea that a QSR experience has to be cheap and unsatisfying. They love Mucho Burrito because they control every step of the process, from ordering to food prep. It's unique and personal to each guest."
New name will generate local buzz
And because Mucho Burrito is a new Mexican cuisine franchise concept in the United States, entrepreneurs who move quickly get to introduce this entirely new concept to their communities.
"People get excited when they see a new restaurant being built, or going into their favorite shopping center," Zandi says. "Then they see that it's another location of a brand they already know, and that's a disappointment. Mucho Burrito will be the exact opposite. And by utilizing the marketing team's assistance to tie into  strong marketing and promotional campaigns, franchise owners can push the Mucho Burrito story out to social media and elsewhere prior to opening, which will only fuel curiosity and help them to start strong."
A Mucho Burrito franchise is a low-cost investment opportunity offering high growth potential. Join this dynamic brand as it enters the United States in 2019. Startup costs range from $268,260, to $630,500, depending on the model you choose. Since 2006, we have been expanding in the Canadian and UK markets thanks to a business model built for entrepreneurs who are passionate about bringing a reimagined, fun and flavorful Mexican food experience in their communities.
Bring a new and unique Mexican food franchise to your community today
For in-depth details about the Mucho Burrito franchise opportunity, download our Free Franchise Opportunity Report. You also can learn more by visiting our research pages.