The Mucho Burrito Franchise Models
Sleek, upscale design creates energetic ambiance and positive guest experience
Mucho Burrito's two design concepts are bright, colorful and guest-centric. From the moment guests enter a freestanding Mucho Burrito franchise location or walk up to one in a busy mall food court, they are treated to a clean, contemporary surrounding that beautifully incorporates such Mexican décor as reclaimed wood and natural brick.
Food Court Model
Mucho Burrito franchise owners have staked out territory across Canada's thriving food court network, thanks to a well-designed model that is designed to offer a full menu with minimal staff. Entrepreneurs who are looking to start on a smaller scale are drawn to this model, as it doesn't require a separate dining area, yet still offers the engaging interaction between employees and guests as they work together to build the perfect entrée. In the U.S. we will follow a similar model.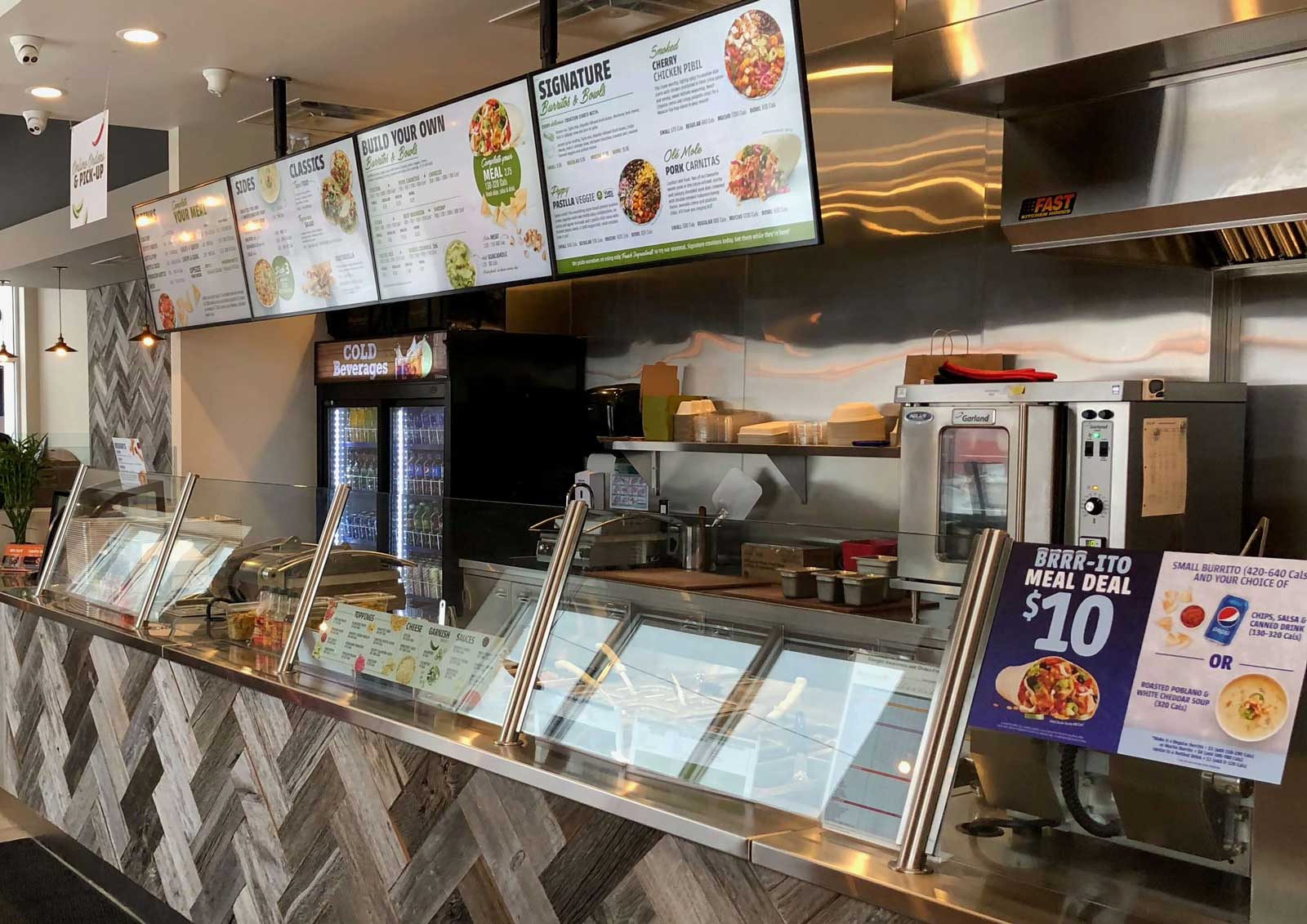 In-Line Model
Mucho Burrito also has taken off in Canada's busy outdoor shopping areas and commercial hubs in communities of all sizes. The in-line model is great for the franchise owner who wants to really make an impression on the community, as well as capture in-store and catering revenue.
Bring a new Mexican food franchise to your community today
A Mucho Burrito franchise is a low-cost investment opportunity offering high growth potential. Join this dynamic brand as it enters the United States in 2019. Start-up costs range from $425,000 – $845,500, depending on the model you choose. We have been expanding since 2006, thanks to a business model built for entrepreneurs who are passionate about bringing a reimagined, fun and flavorful Mexican food experience to their communities.