Fast-Growing burrito franchise offers world-class training, powerhouse support and a fresh opportunity
You don't need to know how to roll a burrito to succeed as a Mucho Burrito® franchise owner. What's even better is that you don't have to have any prior experience in the restaurant industry, either. As a Mucho Burrito franchise owner, you'll quickly learn that you've come to the right place. How so? First, our wildly popular Canadian Mexican food franchise is coming to the United States under bolstering support from Kahala BrandsTM – one of the largest franchisors in the world.
Even better, when you join our fresh opportunity, you'll have a chance to capitalize on American consumers' love of Mexican food – and we aren't your typical Mexican food concept. Although we're new to the U.S. market, we are the market leader in Canada for Mexican-inspired food. Our concept features fresh food with unique flavors and unmatched customer service in a bright, colorful and guest-centric setting.
With more than 125 locations throughout Canada, our burrito franchise stands out in the crowded Mexican food franchise segment. This is why we are bringing our fresh, gourmet-inspired take on Mexican food to the United States for the first time. As a business opportunity, we're bringing our proven business model, exceptional training and lasting track record of helping entrepreneurs thrive in business with us.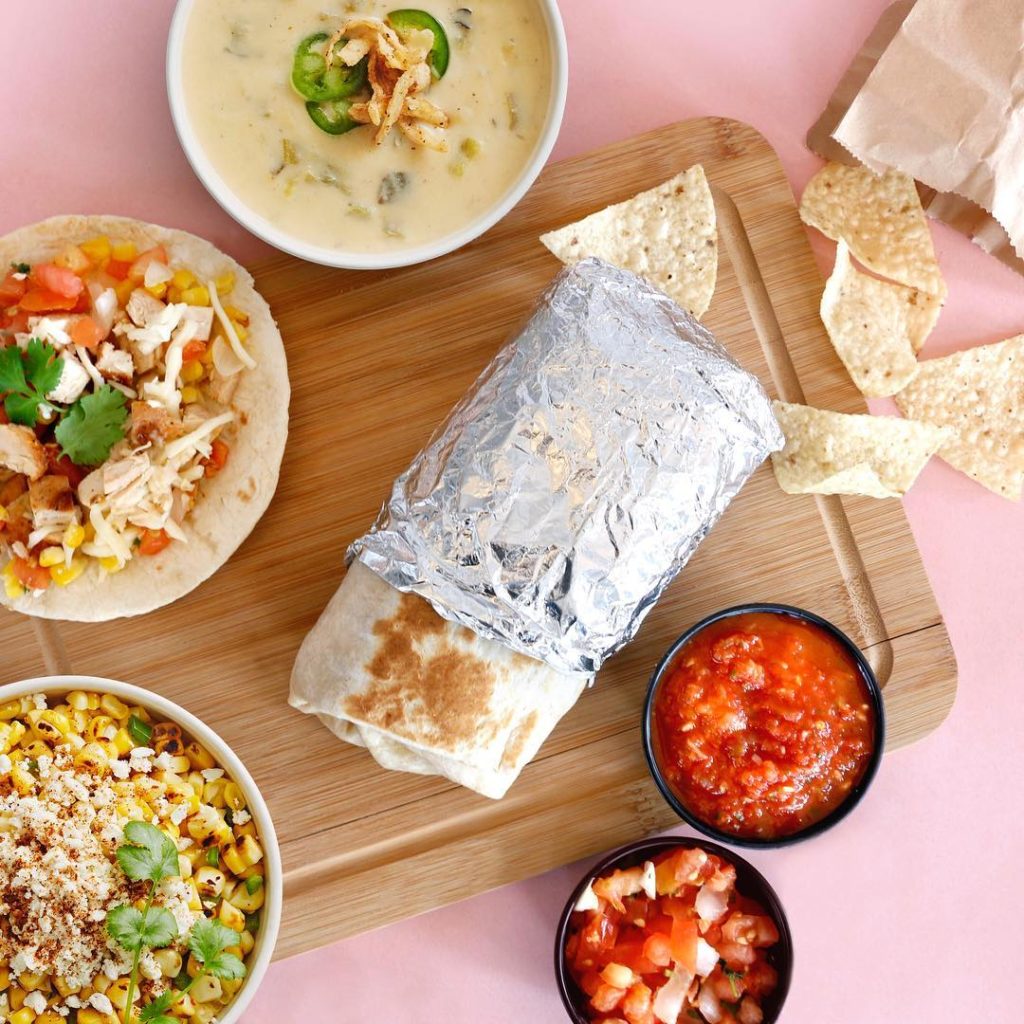 Here are three reasons why you should invest in a Mucho Burrito franchise in 2020:
You will be supported from day one and every day after
From the moment you sign your franchise agreement, and every day after, Mucho Burrito is committed to providing you with all resources, training, and ongoing coaching you'll need to grow your business over the long term. We pride ourselves on helping our franchise owners throughout the entire process. This starts with an initial week of classroom training at Kahala Brand's headquarters, one of the largest franchisors in the world, then on to hands-on training in an operating Mucho Burrito restaurant to train. Here you'll master everything about our business model, from how to prepare our foods to managing inventory to using our POS system and more. From there, we'll also help with site selection, buildout, grand opening and more.
There's nothing like our food in  the Mexican quick-casual segment
For today's diners, especially the coveted millennial sector, authenticity is everything. They want colorful, Instagrammable food that tastes amazing and has unique, identifiable ingredients. They get all that and more at every Mucho Burrito franchise. Everything is made fresh in-house and does not contain any artificial flavors or preservatives. There is something for everyone at Mucho Burrito. Our food is tasty and fresh and we can accommodate everyone from the vegetarian to the health-conscious guest who walks through our door.
Being associated with Kahala Brands can be a huge benefit
to franchise owners
Not only is our food exceptional, with a focus on freshness and taste, we also are fully supported by one of the largest franchisors in the world, Kahala Brands. Having the support of a franchise giant with multiple brands and thousands of locations throughout the country is a tremendous asset for a franchise owner.  Everything from marketing support, managing food costs, R&D and more is made easier with a team designed to help you succeed.
Bring a new and unique Mexican food franchise to your community today
A Mucho Burrito franchise is a low-cost investment opportunity offering high growth potential. Join this dynamic brand as it enters the United States in 2020. Start-up costs range from $268,260 to $630,500, depending on the model you choose. Since 2006, we have been expanding in the Canadian and UK markets thanks to a business model built for entrepreneurs who are passionate about bringing a reimagined, fun and flavorful Mexican food experience in their communities.
For in-depth details about the Mucho Burrito franchise opportunity, download our Free Franchise Opportunity Report. You also can learn more by visiting our research pages.