Iconic Mexican food franchise offers entrepreneurs a chance to benefit from a diverse menu, all-day foot traffic and catering opportunities
Entrepreneurs seeking a business opportunity that allows them to generate revenue in a litany of ways should consider investing in a Mucho Burrito franchise. Not only do we operate in the booming $45 billion Mexican food market, but joining our fresh opportunity means you have more than one way to capture your share of it. 
As a Mucho Burrito franchise owner, the first way to get a return on your low-cost investment is by bringing something new and different to your community. With more than 125 locations throughout Canada, our proven burrito franchise stands out in the crowded Mexican food franchise segment. This is why we are bringing our fresh, gourmet-inspired take on Mexican food to the United States for the first time. In doing so, entrepreneurs who franchise with us have the opportunity to introduce a new name and concept to a wider audience – and more importantly, his or her community.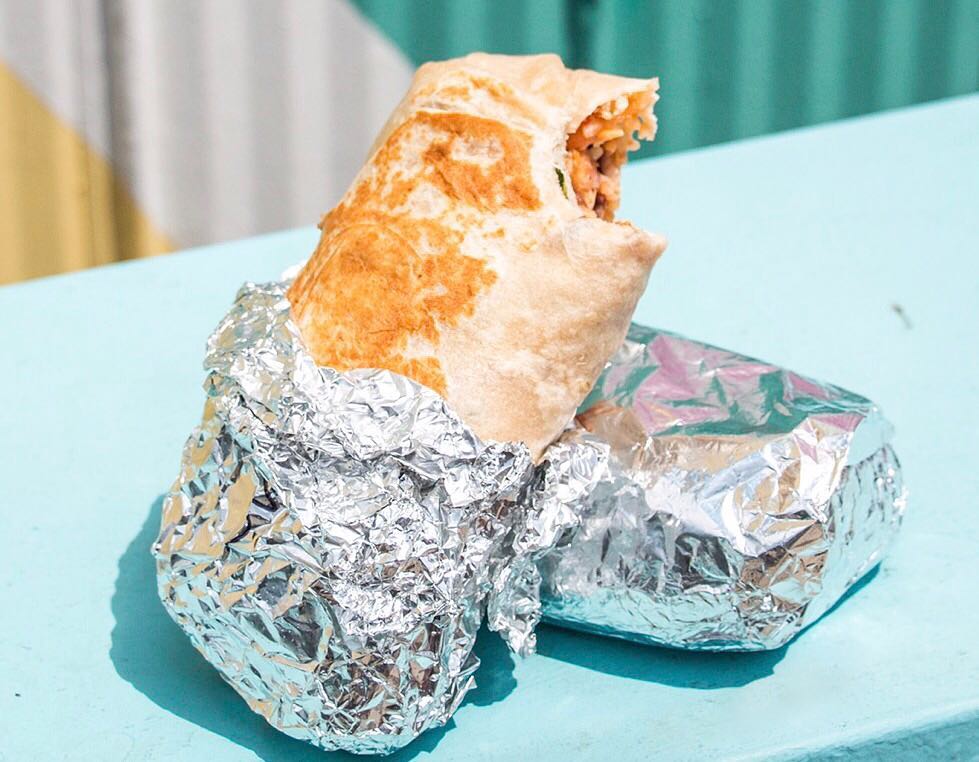 Second, our tasty, diverse menu features fresh food with unique flavors that is sure to make an impression with each and every customer. With plenty of substitutes and proteins, the Mucho Burrito menu has been created to offer something for every customer. We blend the timeless appeal of spicy, flavorful tacos and burritos with unique, fresh ingredients. Our Mexican food franchise constantly introduces new items, and our signature seasonal burritos and bowls are rotated with new seasonal ingredients and offerings two times a year. 
Furthermore, Mucho Burrito offers an all-day business, take-home taco meal kits, catering and more to keep customers engaged and coming back for more. Even better, our franchise owners benefit from a loyalty club program that gives members customized promotional offers six to eight times a year. This not only means strong word-of-mouth opportunities with these customers and their social networks, but also a steady stream of regular customers. 
"This is a fabulous time to become a Mucho Burrito franchise owner because our food speaks for itself," says Norm Pickering, Senior Director of Marketing in Canada. "We are a fresh Mexican grill. The products in franchise restaurants are freshly handmade; we've got nothing to hide. Our products are real. They're all-natural, and guests are actively seeking restaurants and brands that uphold this promise."
Why Mucho Burrito is a Good Franchise to Own 
Americans love for Mexican food continues to grow – and it won't stop anytime soon. According to Statista, more than 233 million Americans used Mexican ingredients or products as part of their diet in 2017. Can you smell that? It's the perfect seasoning for you to capitalize on by investing in our fresh opportunity. 
Mucho Burrito is an affordable opportunity with the potential for high growth potential. As a Mucho Burrito franchise owner, entrepreneurs will be able to ramp up quickly and possibly generate a quick return on their investment. How so? Our franchisees will benefit from the leadership and powerhouse support from our parent company, Kahala Brands™, one of the largest franchisors in the world. 
Our burrito franchise is committed to providing entrepreneurs with all the necessary resources, training, and ongoing coaching necessary to grow his or her business over the long-term. This starts with an initial week of classroom training at Kahala Brands' headquarters, then on to hands-on training in an open Mucho Burrito location to train you like a new employee. Here you'll master everything about our business model, from how to prepare our foods to managing inventory to using our POS system and more. From there, we'll also help with site selection, buildout, grand opening and more. 
"A lot of our franchisees are new to food service, and I have 30-plus years of restaurant experience," says Jon Valdemar, Business Development Consultant. "When someone calls and asks 'What do I do?' or 'Can you help me with this?' I can point them in the right direction. That lets me act as a liaison between our corporate team and our franchise owners."
Bring a new and unique Mexican food franchise to your community today
A Mucho Burrito franchise is a low-cost investment opportunity offering high growth potential. Join this dynamic brand as it continues to grow in the United States in 2020.  Startup costs range from $268,260 to $630,500, depending on the model you choose. Since 2006, we have been expanding in the Canadian and UK markets thanks to a business model built for entrepreneurs who are passionate about bringing a reimagined, fun and flavorful Mexican food experience in their communities. 
For in-depth details about the Mucho Burrito franchise opportunity, download our Free Franchise Opportunity Report. You also can learn more by visiting our research pages.