Customers Love Mucho Burrito
Unique, flavorful dishes coupled with fast, friendly service earn accolades from loyal and repeat customers
Mexican food is a popular and enduring cuisine across the United States, and Mucho Burrito brings a fresh, flavorful twist to the landscape with its always-evolving, Mexican-inspired menu. That means opportunities for steady business from busy families looking for great-tasting food, as well as from millennials who want ingredient transparency, freshness and innovation in their dining experience.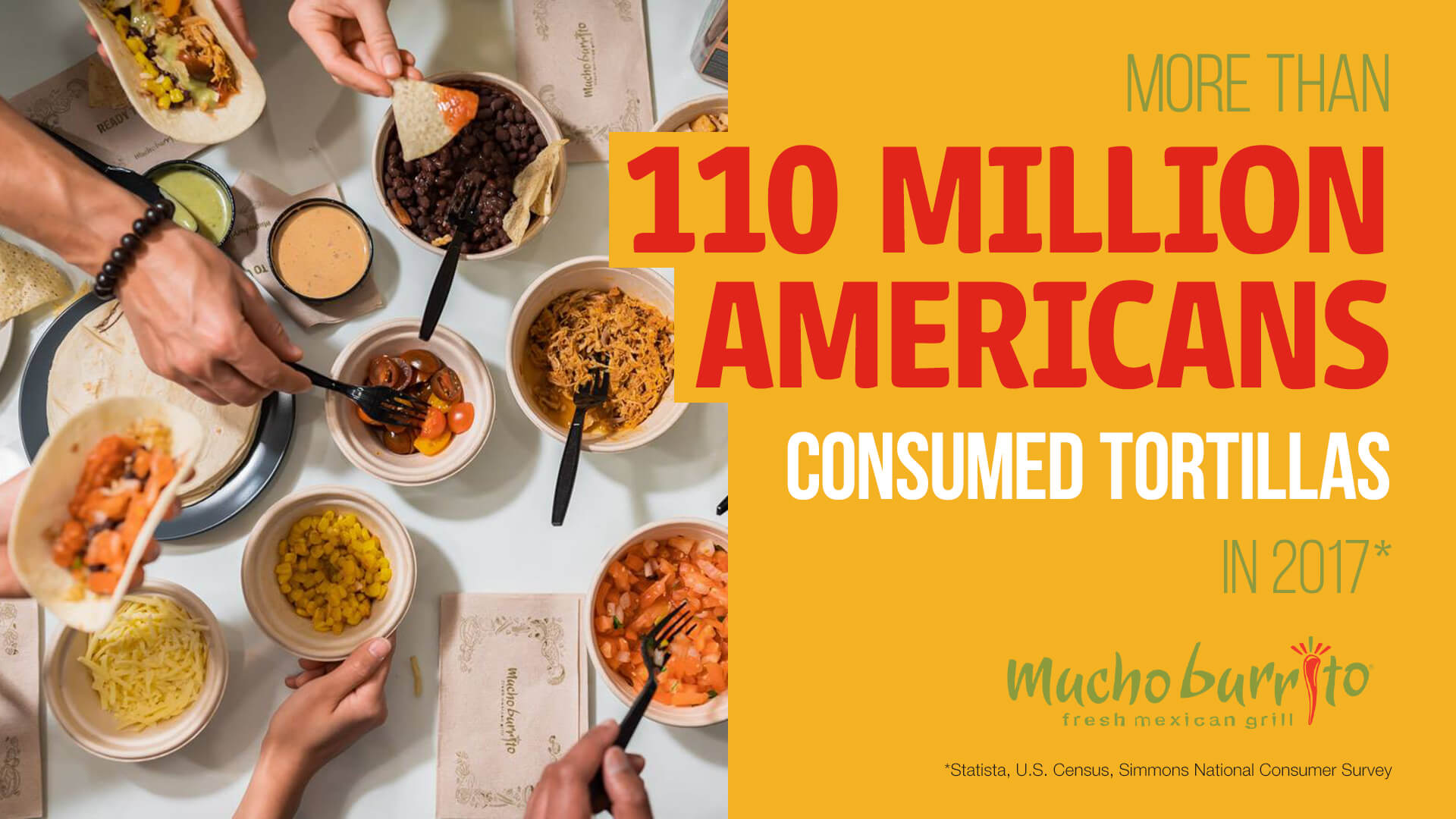 This place is absolutely fantastic!! The staff is incredible, they are so friendly and accommodating. The lady at the register even remembered all her customers by name! The food is amazing; I got the original trio tacos, and they were SO good. Free chips and salsas on the side is an added plus! Love, love, love this place and will be returning for sure 🙂

—  Adela J. Thornhill, Vaughan, Ontario, Canada

This is a hidden gem. I was looking for something to eat in the area and found this great place. The tacos were all amazing, and the price was amazing. This is a must-try, and after the tacos get churros — the best way to end the meal.
—  Brampton, Ontario, Canada
YUMMY! Authentic-style Mexican street food served in an urban chic environment. A little hidden gem at the back of a quiet plaza with charm and great service. Staff is friendly and helpful but not pushy and doesn't come to ask you how the meal was when they see you've got your mouth full (total pet peeve). Food was ridiculous #delicious. Tasty, simple, nothing fancy but definitely not boring … oh so flavorful. Totally making this a regular place for lunch or dinner.

—  Marlene V., Vaughan, Ontario, Canada
This is such a friendly little shop. Quick service rather than table service. We were walked through the menu, ordered, and the food was brought over to our table. They even checked in at our table to make sure everything was good. Everything we had was ready fast and was delicious.

—  Sammie S. Thornhill, Ontario, Canada
Bring a new Mexican food franchise to your community today
A Mucho Burrito franchise is a low-cost investment opportunity offering high growth potential. Join this dynamic brand as it enters the United States in 2019. Estimated start-up costs range from $425,000 – $845,500, depending on the model you choose. We have been expanding in Canada since 2006, thanks to a business model built for entrepreneurs who are passionate about bringing a reimagined, fun and flavorful Mexican food experience to their communities.