From back-office operational systems to large-scale purchasing power, real estate evaluation and product R&D, the systems are in place and strong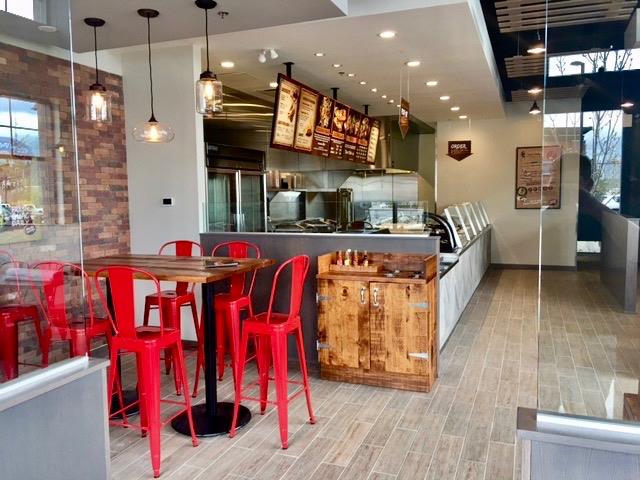 Do one thing well, and people notice. Do more than two dozen things well, and it's a real attention grabber. At least that's what QSR magazine pointed out in its recent profile of Kahala Brands™, Mucho Burrito's corporate parent.
The article discussed Kahala's rich history of brand innovation, and how it continues to enhance the operational systems that have allowed more than two dozen brands to continually expand their footprint. That includes Mucho Burrito Mexican cuisine franchise owners in the United States and around the world, who have grown thriving businesses thanks to Kahala's input, expertise and support. "It's a compelling story, and one that merits attention from anyone looking to launch a small business", says John Wuycheck, Senior Vice President of Franchise Development.
The pluses of a powerhouse portfolio
In the article, Wuycheck explains that Kahala wants Mucho Burrito owners to know they are in business for themselves, but not by themselves. That means covering all the bases: point-of-sale and back-office systems that are easy to use; marketing and promotions; site acquisition; and anything else an owner might want help with along the way.
"As I told QSR, Kahala is not the norm — and that is OK," Wuycheck says. "Through thoughtful, deliberate development of well-known brands, as well as the addition of new ones, Kahala has been able to build an operation that can support franchise owners around the world."
High quality remains the benchmark
While Kahala's portfolio includes many different types of food brands, all are known for their excellent products. "That's non-negotiable for both Kahala and its franchise owners," Wuycheck adds, "and that's why ongoing R&D is front and center at corporate headquarters".
"Kahala is able to bring so much to a Mucho Burrito Mexican food franchise owner, as well as to those who own our other brands," he says. "In particular, the research and development arm of Kahala is hugely beneficial. Working with franchise owners, as well as from consumer input, they are tirelessly creating new menu items. It's a huge advantage, and one that Kahala is always leveraging to benefit franchise owners.
A Mucho Burrito franchise is a low-cost investment opportunity offering high growth potential. Join this dynamic brand as it enters the United States in 2019. Startup costs range from $268,260 to $630,500, depending on the model you choose. Since 2006, we have been expanding in the Canadian and UK markets thanks to a business model built for entrepreneurs who are passionate about bringing a reimagined, fun and flavorful Mexican food experience in their communities.
Bring a new and unique Mexican food franchise to your community today
For in-depth details about the Mucho Burrito franchise opportunity, download our Free Franchise Opportunity Report. You also can learn more by visiting our research pages.