Senior Director of Marketing with rising mexican food franchise opens up about how Mucho Burrito helps franchisees connect with their communities
Marketing is one of the important aspects of owning a business, and for new entrepreneurs, it also can be the most challenging. The marketing landscape is so complex, as it spans social media, digital, print and more, an entrepreneur might assume they have to be a marketing expert to open a business today.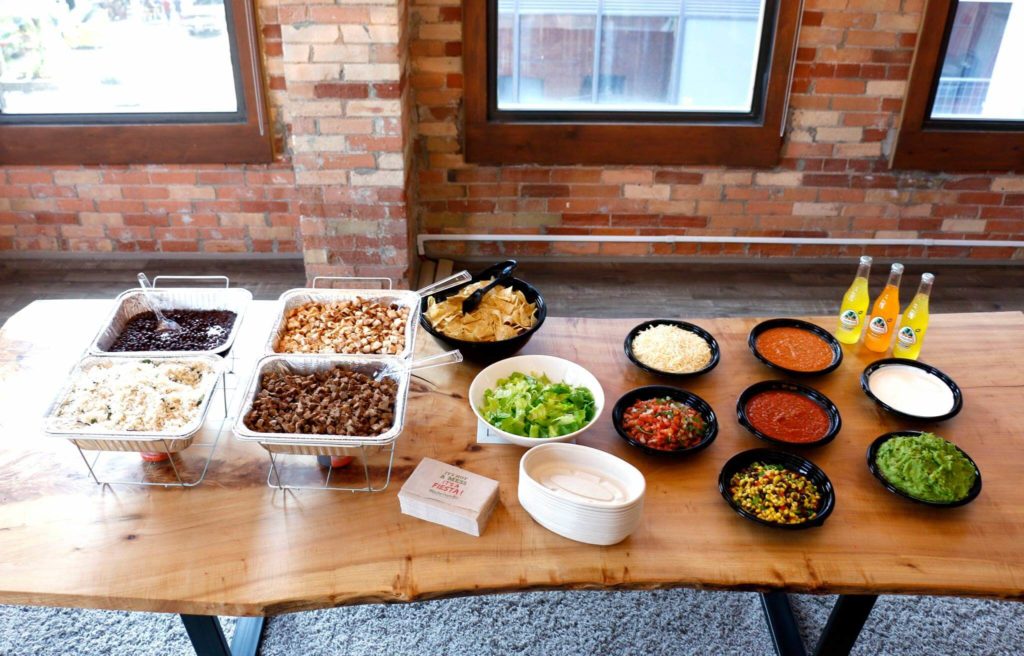 This is not the case. 
You don't have to be a marketing expert as a Mucho Burrito™ mexican food franchise owner. In fact, one of the key benefits of franchising with Much Burrito is that it is a part of the Kahala Brands™ family, one of the largest franchisors in the world, and you'll get access to an in-house marketing team that will help you connect effectively with your local community. The other key benefit in franchising with Mucho Burrito is that while it's new to the United States, it's not new. Mucho Burrito currently has more than 100 locations open in Canada, where marketing efforts have won the brand thousands of loyal fans and brand champions.
In a wide-ranging interview, Norm Pickering, Senior Director of Marketing with Mucho Burrito in Canada, opens up about how the Mucho Burrito marketing team helps support franchisees in every aspect of their marketing efforts.
How do you help new franchisees learn how to market their businesses in their communities?
Pickering: We have a comprehensive training program. We spend time with new franchisees, talking about their businesses and how they need to be engaged with their communities. When they visit us for their weeklong training session, we help them learn how to drive sales by marketing effectively in their local communities, and we provide them with all of the resources necessary to do it. One of the benefits of franchising with Kahala is that you get access to an incredible team of marketing experts who will work with you to help you market your business from Grand Opening and every day after.
What types of marketing do you employ to help increase brand awareness?
Pickering: Mucho Burrito uses a full gamut of marketing mediums to connect with our guests and build brand awareness. The media mix today is much more fragmented than it has ever been. We use multiple mediums including digital and e-commerce. One of the main objectives as we've grown has been our ability to really immerse ourselves in the guest experience and create an omni-channel experience for the guest. We want a seamless mobile experience that is similar to what happens in the restaurant. We have creative marketing materials for every medium: print, digital, social media and we help our franchise owners implement strategies for each.
Does Mucho Burrito have a loyalty program?
Pickering: In Canada, we have a loyalty program, and we have a pretty significant customer database. We make sure that we're communicating with our best guests, those that visit our restaurants frequently, on a very frequent basis. We're sending out different promotional offers through our loyalty program about six to eight times a year. As we continue to expand in the U.S. the goal will be to have the same platform.
Why is now a good time to invest in a Mucho Burrito mexican food franchise?
Pickering: This is a fabulous time to become a Mucho Burrito owner. Our food speaks for itself. We are a fresh Mexican grill. The products in our restaurants are handmade from scratch, real, and all natural. We're also on trend, as our guests, and especially millennial guests, seek out brands that can uphold the promise of a fresh, high-quality product. 
Bring a new and unique Mexican food franchise to your community today
A Mucho Burrito franchise is a low-cost investment opportunity offering high growth potential. Join this dynamic brand as it enters the United States in 2019. Startup costs range from $268,260 to $630,500, depending on the model you choose. Since 2006, we have been expanding in the Canadian and UK markets thanks to a business model built for entrepreneurs who are passionate about bringing a reimagined, fun and flavorful Mexican food experience in their communities. 
For in-depth details about the Mucho Burrito franchise opportunity, download our Free Franchise Opportunity Report. You also can learn more by visiting our research pages.