VP of Franchise Development opens up about why investing in a Mucho Burrito franchise can be a great entrepreneurial choice
Kahala Brands™ is bringing Mucho Burrito™, one of the most popular Mexican QSR franchise brands in Canada, to the United States for the first time. As one of the largest franchisors in the world, with more than 28 brands and 3,300 locations open across the United States, Kahala Brands excels at growing restaurant concepts.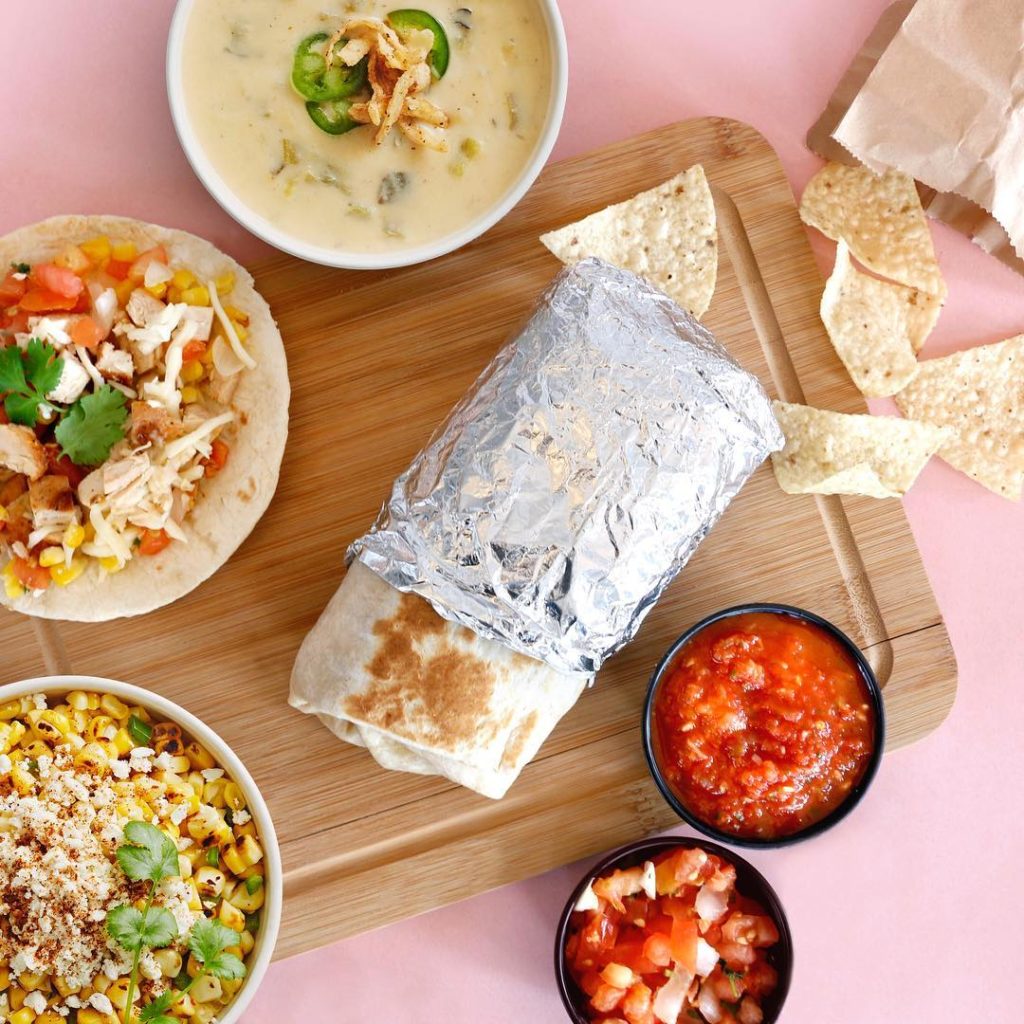 Mucho Burrito is a chance for savvy entrepreneurs to bring a first-to-market concept to their communities with the full support of one of the world's largest franchisors behind you every step of the way. Ray Zandi, Vice President of Franchise Development with Kahala Brands, recently opened up in a wide-ranging interview about why Mucho Burrito is a worthy investment opportunity and why franchising with Kahala Brands means that you'll never be alone in business.
Why is Kahala Brands excited to bring Mucho Burrito to the United States?
Zandi: We're excited about bringing Mucho Burrito to the United States because it's a first-to-market opportunity — but it's not new. In Canada, Mucho Burrito has more than 100 locations, where it's one of the most popular burrito franchise brands. This is a proven business model, and with the right franchisees and the support of Kahala, we know we can grow this brand in the United States.
What makes Kahala Brands effective at launching a new brand in the United States?
Zandi: Kahala Brands has brought several different brands into the United States. When we bring a new brand to the U.S., we focus our full-time efforts on marketing to help grow brand recognition both locally and nationally. Our marketing support is second-to-none, and we leverage our expertise to help our franchisees connect with the consumers in their local markets, helping them differentiate themselves from the competition and establishing what makes our brands special.
How does Kahala Brands help franchisees in their businesses?
Zandi: Kahala is a multi-brand franchisor that oversees about 3,300 restaurants across more than 28 brands. We have many shared services that are beneficial to our franchisees, including real-estate, construction, training, creative services, marketing, legal and accounting, with focused expertise in marketing and operations.
We assist the franchisee in so many facets from the time they are awarded a franchise and every day after. We help through the entirety of the real-estate authorization process, making sure that a location meets both the brand's needs and the construction needs to get that store built time-effectively and cost-effectively. We're also involved in the construction of that store, supporting the franchisee through design and buildout. We also have exceptional training. Every franchisee comes to the Kahala headquarters for a week of classroom training, and then we send them out into a working store for hands-on training. We assist the franchisee through Grand Opening with our marketing and operational support. We also support our franchisee with Research & Development, rolling out new products and ensuring that our brands stay on the cutting edge with trends. We're involved with purchasing of product to help our franchisees get inventory on time and for the best possible price. We also have ongoing operational support, with regular meetings between us and the franchisee, to help ensure that our franchisees get the resources they need to thrive.
Why is being first to market an advantage for a franchise owner?
Zandi: Being the first to market with a concept is an incredible opportunity for a franchisee. You get to initiate a new taste profile in that market, and we're looking for people who want to be active in their community, to market the brand and take advantage of a tremendous opportunity.
Why is now a great time to invest in a Mucho Burrito franchise?
Zandi: Now is a great time to open a Mucho Burrito franchise. You can have the opportunity to be first to market with an established brand that has great food and great marketing support behind it. 
Bring a new and unique Mexican food franchise to your community today
A Mucho Burrito franchise is a low-cost investment opportunity offering high growth potential. Join this dynamic brand as it enters the United States in 2019. Startup costs range from $268,260 to $630,500, depending on the model you choose. Since 2006, we have been expanding in the Canadian and UK markets thanks to a business model built for entrepreneurs who are passionate about bringing a reimagined, fun and flavorful Mexican food experience in their communities. 
For in-depth details about the Mucho Burrito franchise opportunity, download our Free Franchise Opportunity Report. You also can learn more by visiting our research pages.