Rising Mexican food franchise is attracting entrepreneurs who are passionate about healthy food and exceptional customer service
Americans are demanding more from the restaurants they visit – and rightly so. As we become more aware of how the food we eat contributes to a healthy lifestyle, we expect that the restaurants we support will use high-quality ingredients, prepared fresh just for us. This is why Mucho Burrito®, the rising Mexican food franchise, is growing so rapidly across the United States.
According to FoodInsight's 2018 Food & Health Survey, 7 in 10 consumers prefer no artificial ingredients, while 6 in 10 say it's important to them that the food they purchase or consume is produced in a sustainable way. Mucho Burrito stands out in the $60 billion Mexican food industry by delivering on the promise of food made using high-quality ingredients and making our food fresh every day.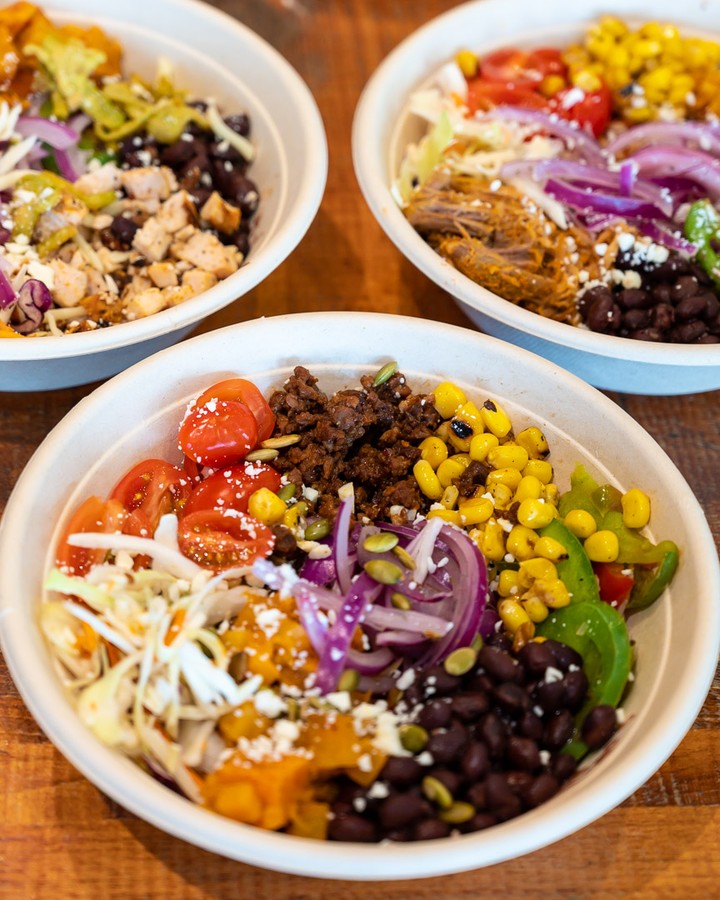 Founded in 2006, Mucho Burrito is one of the largest Mexican food franchise brands in Canada, and is poised to take the United States by storm. Our menu offers a variety of dishes such as burritos, tacos, quesadillas, bowls and salads, with a variety of proteins, toppings and sides. When visiting Mucho Burrito, guests experience an interactive ordering process that allows them to watch their handmade dishes being prepared right in front of their eyes. In addition, our food is colorful, tasty, and free of artificial flavors and preservatives our health-conscious guests do not want.
"The Mexican food sector in the United States is hyper-competitive, and Mucho Burrito is poised to come in with a splash," says Ray Zandi, Vice President of Franchise Development. "Why? It's simple. The food. It's amazing, and it's not just another version of the same burrito/taco/enchilada menu lineup. Time and attention has been spent to build a Mexican-inspired menu, which means reinventing the traditional foods in bold and exciting ways."
Mucho Burrito Offers Exceptional Ongoing Support
You don't have to know how to roll a burrito to succeed with Mucho Burrito. We provide extensive, comprehensive support from day one and every day after. As a franchisee you will attend Mucho Burrito University, a combination of online, classroom and in-restaurant training,  before opening your store. Our engaged and enthusiastic corporate team will provide you with all the ongoing support you need to thrive – from marketing, to site selection, buildout and more. 
"I was a dental hygienist and wanted to find a different career path," explains Donna Hogan, a franchisee in Ontario, Canada. "Walking into a Mucho Burrito I noticed the cooking, the smell, the ambiance … I'm a foodie and so I was attracted right away. People are more health-conscious and are watching what they eat, and Mucho Burrito is ahead of the trend in terms of focusing on fresh, innovative combinations. I can't believe how many loyal guests I have; sometimes they come multiple times in one day! It's very much a family atmosphere, very welcoming."
The best part? Mucho Burrito is a low-cost investment opportunity offering high-growth potential. Join our dynamic brand as it enters the United States in 2019. Start-up costs range from $268,260 to $630,500, depending on the model you choose. We have been expanding in Canada since 2006, thanks to a business model built for entrepreneurs who are passionate about bringing a reimagined, fun and flavorful Mexican food experience to their communities.
Bring a new and unique Mexican food franchise to your community today
For in-depth details about the Mucho Burrito franchise opportunity, download our Free Franchise Opportunity Report. You also can learn more by visiting our research pages.